Teacher's Guide and Resource Book

Introductory Physical Science, 9th Edition
The IPS-9 Teacher's Guide and Resource Book provides teachers with the necessary background information to enable their students to get the most out of the IPS course. The book includes detailed suggestions for using the reading sections, experiments, and problems in a variety of settings. It also provides a general discussion of the content and pedagogy of the program.
Each experiment is discussed and issues like schedules, equipment, technical hints, safety precautions, and sample data and analyses are included.
Questions are examined in detail with answers, methodology and reasoning behind them.
Use the Teacher's Guide and Resource Book to do general course planning and set up teaching sessions.
Sample pages from the IPS-9 Teacher's Guide and Resource Book are provided below. For a more extensive sample of the 9th Edition Teacher's Guide download a PDF excerpt. Since the excerpt is fairly long, please allow sufficient time for the download.

You can also download a PDF excerpt of the IPS-8 Teacher's Guide.
AVAILABILITY
The IPS-9 Teacher's Guide and Resource Book is now available. The 9th Edition Assessment Guide will be ready by spring, 2011.
Available: Now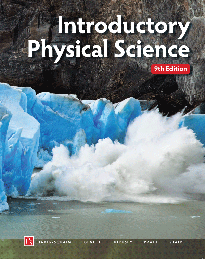 The new 9th Edition of Introductory Physical Science (IPS) continues the IPS tradition of guiding students to knowledge of physical science and the way scientific knowledge is acquired.
Inspect the table of contents and more details on our new edition of IPS.