SCI Policies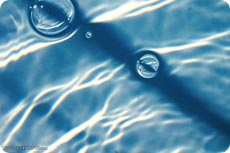 Privacy
Any information collected on this website and in your dealings with Science Curriculum Inc. (SCI) is used only for responding to your requests, registering you for SCI workshops, or improving our communications with you.

When you interact with our website, we may collect and store certain types of automated information. Like many web sites, we may at times use "cookies" to obtain certain types of information when your web browser accesses our website. SCI periodically sends an opt-in newsletter describing upcoming book releases and events. We also use email to provide information you may request. If you do not wish to receive email from us, other than registration notification and purchase receipts, please advise us by phone or email.

Shared Information
We respect your privacy and appreciate your business. All information we have regarding our customers is protected. At no time do we ever provide your personal contact information to any third-party vendor or organization. School information may be shared with our equipment suppliers in order to provide you with the necessary support to use our programs successfully.
This website does contain links to our recommended equipment suppliers. Once you link to their website, their specific refund and privacy policies apply.
Returns & Refunds
Please be aware that all returns after January 1, 2011
will be subject to a 25% restocking fee.
Prior authorization is required for all returns. To initiate a return, please contact us. We will fax a Return Authorization with further instructions.
Textbooks that are in new, saleable condition may be returned during the one-year period that commences on the date of the billing invoice for those books. Shipping charges are the responsibility of the purchaser. Upon receipt and verification that the returned items are in saleable condition, a credit memo or refund will be issued.
Workshops
The fees and costs for our summer workshops for teachers, along with our refund policy for workshops, is specified on the required workshop registration form.
Please contact us directly if you have any questions about our policies.
Available: Now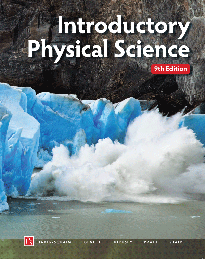 The new 9th Edition of Introductory Physical Science (IPS) continues the IPS tradition of guiding students to knowledge of physical science and the way scientific knowledge is acquired.
Inspect the table of contents and more details on our new edition of IPS.