eTips

for Science Teachers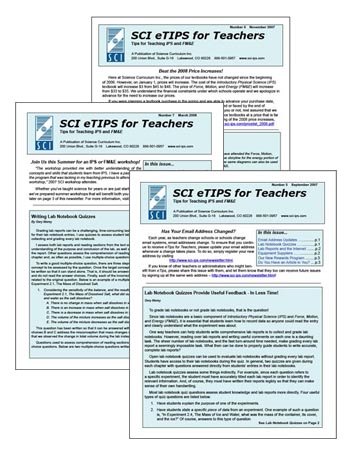 SCI's eTips for Science Teachers presents timely tips for the teaching of Introductory Physical Science and Force, Motion and Energy.
How to Receive
eTips
You can register to receive new eTips as they are published. Once you subscribe, you will receive an email asking to confirm your registration. Be sure to respond to this email to complete the registration process.

If ever you find that eTips does not meet your needs, simply use the "unsubscribe" link provided at the end of each mailing.
Back Issues of
eTips
Did you miss previous issues of eTips? They are all available here as PDF file downloads. Clicking on one of the eTips listed below will open the collapsible accordion panel. A listing of the articles in that issue will appear. You can then click the "Download" link to retrieve the file.
Since these are PDF files, please allow sufficient time for the file to download.
Interested in Writing an
eTip

?

SCI is always interested in gathering fresh ideas from the classroom and passing them on to other classroom teachers as eTips articles. If you have an article in mind, please drop us an email or give use a call.
Available: Now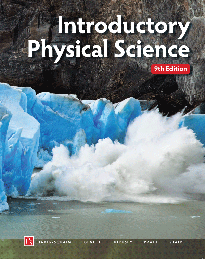 The new 9th Edition of Introductory Physical Science (IPS) continues the IPS tradition of guiding students to knowledge of physical science and the way scientific knowledge is acquired.
Inspect the table of contents and more details on our new edition of IPS.